The Iraq War: New York Veterans Share Their Stories
This week marks the seventh anniversary of the war in Iraq. On March 19, 2003, U.S. forces invaded Iraq and they are still there, making it one of the longest wars in American history. WNYC's Femi Oke met up with two retired marines from New York who both served in Iraq.
Femi spoke to Richard Hake on The Takeaway: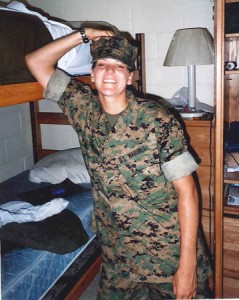 Former Marine Corps Lance Cpl. Nancy Schiliro served in Iraq in 2005 and remembers how determined she was to go to war.
'This country begged for war, and I was one of them when 9/11 happened,' she says. 'I'm a New Yorker. I only live twenty minutes outside of the city. I saw it. It hit my heart as much as it hit anybody else in this country's heart. Who doesn't want blood after a scene like that? But I think I was stupid then. I didn't realize what I was really asking for.'
Former Marine Corps Sgt. Jeff Coombs did two tours of duty in Iraq, starting in June 2004. He talks about taking part in the battle of Fallujah with a great sense of pride, knowing that he earned himself a place in history. It was Coombs' second deployment in Iraq that ended his career in the Marines. His job was to scour a six-lane highway looking for explosives.
'Finding an IED [improvised explosive device] -- you rarely find them, they find you. My first tour I might have got hit maybe three, four times. My second deployment I got hit with five, six IEDs.'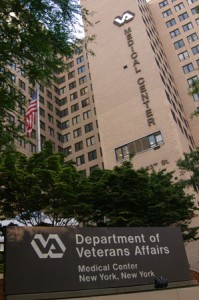 It's no accident that Schiliro and Coombs met me at the Prosthetics Lab at the Veteran Affairs Medical Center in Manhattan. Coombs' final encounter with an IED cost him his arm. And Schiliro was almost at the end of her tour of duty when she was caught in a gas blast that left her blind in one eye. She now wears a prosthetic eye that looks exactly like the one she lost, except that it doesn't dilate like a real eye. They both think they're lucky they came back from Iraq and lost, in their words, 'so little.' They're not bitter about their injuries, they just consider them hazards of the job they signed up to do.
I learned more about the Iraq war from listening to these two twenty-somethings than any documentary or news report I've seen recently. To hear their war stories and uncensored analysis of Iraq reminded me that I should be paying attention to what happens there every day and not just on the anniversaries.