Battery Park Opens Green Library
While the state has cut funding for public libraries around the city and many have been scaling back their hours and cutting services, it's not all grim news for the New York Public Library system. Today, a new branch is opening at Battery Park City.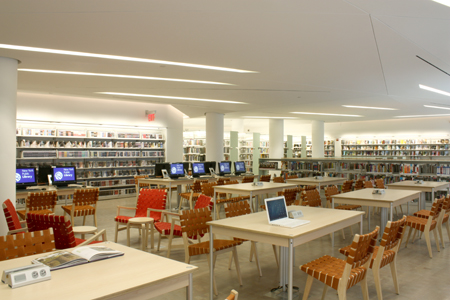 The 88th branch is equipped with a collection of 24,000 books, 36 computers and aims to be one of the city's greenest. The library will use an energy efficient heating, and cooling systems, lighting, and has been built with recycled and renewable materials. Goldman Sachs contributed nearly half the $6.7 million to build the library, the rest came from the city and state.