Hives Can Come Out of Hiding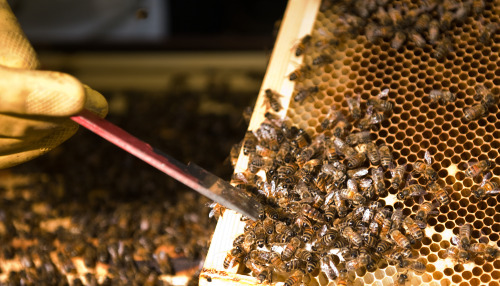 Urban agriculture has taken another step forward as the city has made beekeeping legal. Apiaries have been outlawed for years, but the health department has slowly been revising city health codes. Now, after hearing from beekeepers, officials have decided honey bees have a place in the five boroughs, too.
Health Commissioner Dr. Thomas Farley says some people were concerned about the public being vulnerable to bee stings. 'People can get stung, but the stings are more likely to be from other insects, not honey bees, and if they do become a nuisance, then the health department has under its other powers the ability to intervene,' Farley says.
The rule change came as the city is updating the so-called "Nuisance Codes." And just as the city responds to irresponsible dog or cat owners, the health department is prepared to step in and intervene with bee keepers who can't control their hives.