What the Irish Eat for Breakfast
They don't serve green beer but if you're looking for a full Irish breakfast, Eamon's Bar and Grill offers the real thing, complete with eggs, bacon, sausage, white pudding, black pudding, coffee, tea and a whole lot of personality.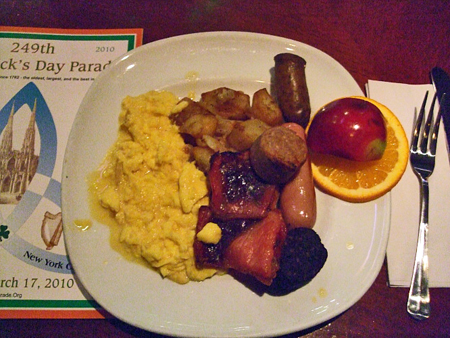 The Midtown pub served up that meal and more to marchers and organizers of this year's St. Patrick's Day Parade. Located just a block from the starting point, members of the Ancient Order of Hibernians, the Catholic Irish-American fraternal group that runs the parade, met for an early breakfast . They were joined by the parade's Grand Marshal, Police Commissioner Ray Kelly, before attending mass at St. Patrick's Cathedral.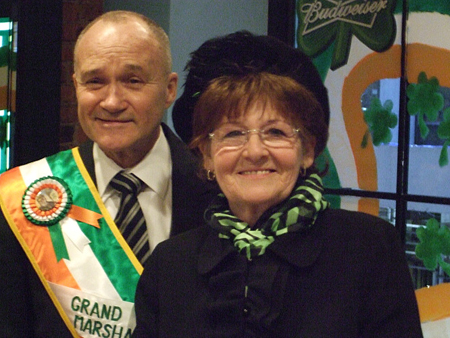 Archbishop Timothy Dolan presided over the mass. It's his first St. Patrick's Day as head of the New York City archdiocese. He was installed last April following the retirement of Cardinal Edward Egan.