Groundbreaking Ceremony at Atlantic Yards Underway--Lobster Roll Anyone?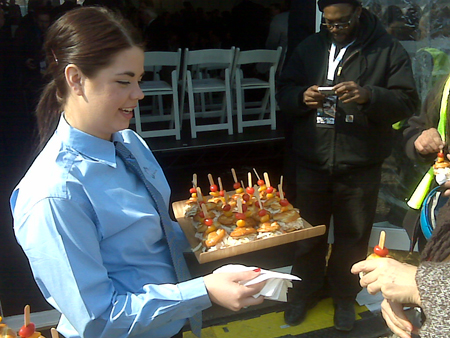 A ceremonial groundbreaking has gotten underway for the the Barclays Center -- WNYC's Matthew Schuerman is there and sends this dispatch.
'It's a spectacle by any measure: a huge carpeted tent erected on a dusty empty lot, 70 shovels awaiting a governor or mayor to hold onto its handle, a luncheon of lobster sliders followed by chocolate covered strawberries, rappers, basketball stars, etc.'
The Barclay Center, aka the Brooklyn Nets Arena, is part of the Atlantic Yards development project.  Opponents still hope judicial intervention will block the project,  but so far, most rulings have cleared the way for the construction of the arena complex.