Harriet Tubman's Legacy and the 2010 Census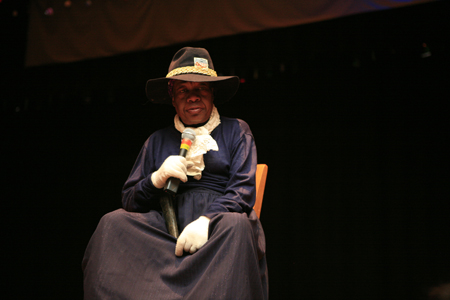 There are many facets to the legacy of Harriet Tubman, the most famous conductor of the Underground Railroad, known to have helped free more than 300 slaves. Gov. George Pataki in 2003 established March 10 as Harriet Tubman Day in New York State. This year, the abolitionist and women's rights activist is being celebrated--and being used to remind New Yorkers to fill out their census forms.
Brooklyn Councilman Albert Vann hosted a commemoration at Bedford-Stuyvesant's Boys and Girls High school. "It's important every year to celebrate her sacrifices, her courage," Vann says. "[But] this year, it has an additional meaning for us."
As the U.S Census forms arrive at American households, officials in neighborhoods across the city, including Central Brooklyn, fear low response rates. According to maps developed by the New York State Senate and based on U.S. Census Bureau data, only about 33 percent of residents of Bedford-Stuyvesant sent the census questionnaire back in 2000, compared to 66 percent at the state level and 72 percent at the national level.
Check out a map of the 2000 census response rates..
"We were embarrassed when ten years ago our community did not respond," Vann says. "This year, we intend to go from bottom to top."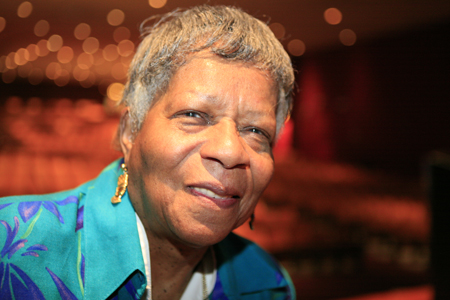 Pauline Copes Johnson, 82, Tubman's great grand-niece was on hand this morning. She says she supports the invocation of her ancestor as a way to encourage people to participate in the census. "She was not counted," Johnson says of Tubman. "You need to be counted because you exist."
At the state level, census information helps determine how many seats a state has in the U.S House of Representatives, and at the community level, census information affects how federal funding is split. "Harriet Tubman was about empowering her people," Vann says. "That's one aspect of empowerment."
Standing on stage, Vann shouted at the room full of students: "You're going to help me. You're going to make sure that your families fill in that form. Can I count on you to do that?"
"Yes!" the students shouted back.
"From the bottom to the top?" Vann says.
"Harriet Tubman!" the students replied in unison.