FDNY Plans to Cut Costs by Removing 15,000 Fire Alarm Boxes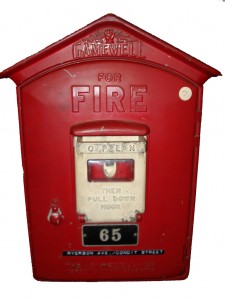 In the age of cell phones, those red fire alarm boxes that dot the streets have become mostly antiquated. And Fire Commissioner Sal Cassano says deactivating 15,000 of them wills save the city $6 million. The Fire Department is also considering closing 20 firehouses, which Cassano says will save the city $37 million.
The fire department says 85 percent of the calls they receive from the alarm boxes are false alarms and in 2009, of all the calls reporting structural fires, less than one percent actually came from the alarm boxes.
Former Mayor Rudy Giuliani first proposed removing the boxes 15 years ago. The city tried deactivating them in the 1990's, but to do so requires approval from the courts and legislature. In 1995, a federal judge blocked a move to remove the boxes after a group of deaf and hearing impaired people sued.
Commissioner Cassano says the widespread use of cell phones means the city would not be jeopardizing public safety by removing the boxes.
Robert Stulberg, the attorney who filed the lawsuit in 1995 says fire alarm boxes remain an essential service for the hearing impaired.