Filling a Hole in Staten Island
As the City Hall press corps waited for the announcement of the filling of the 'two-millionth pothole' of the Bloomberg administration to begin, a man who lives adjacent to the pothole in question began gesturing toward it knowingly.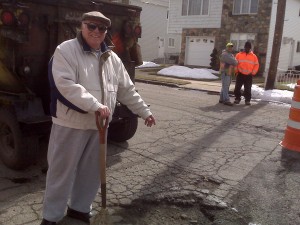 Tobia Barbato is a retired butcher and his driveway sits right behind the deep hole in the asphalt on Slater Blvd. in Staten Island.
In his Italian accent, he said that filling it wouldn't work since his street hasn't been repaved since around the time of the first moonwalk.
"I want 'em to do the new street because after 42 years, I think it deserve. Every year we have potholes…that street is all cracked…it's all cracked down…especially on the side over here."
He mentioned that that very pothole had been filled about a week ago. And it just keeps opening.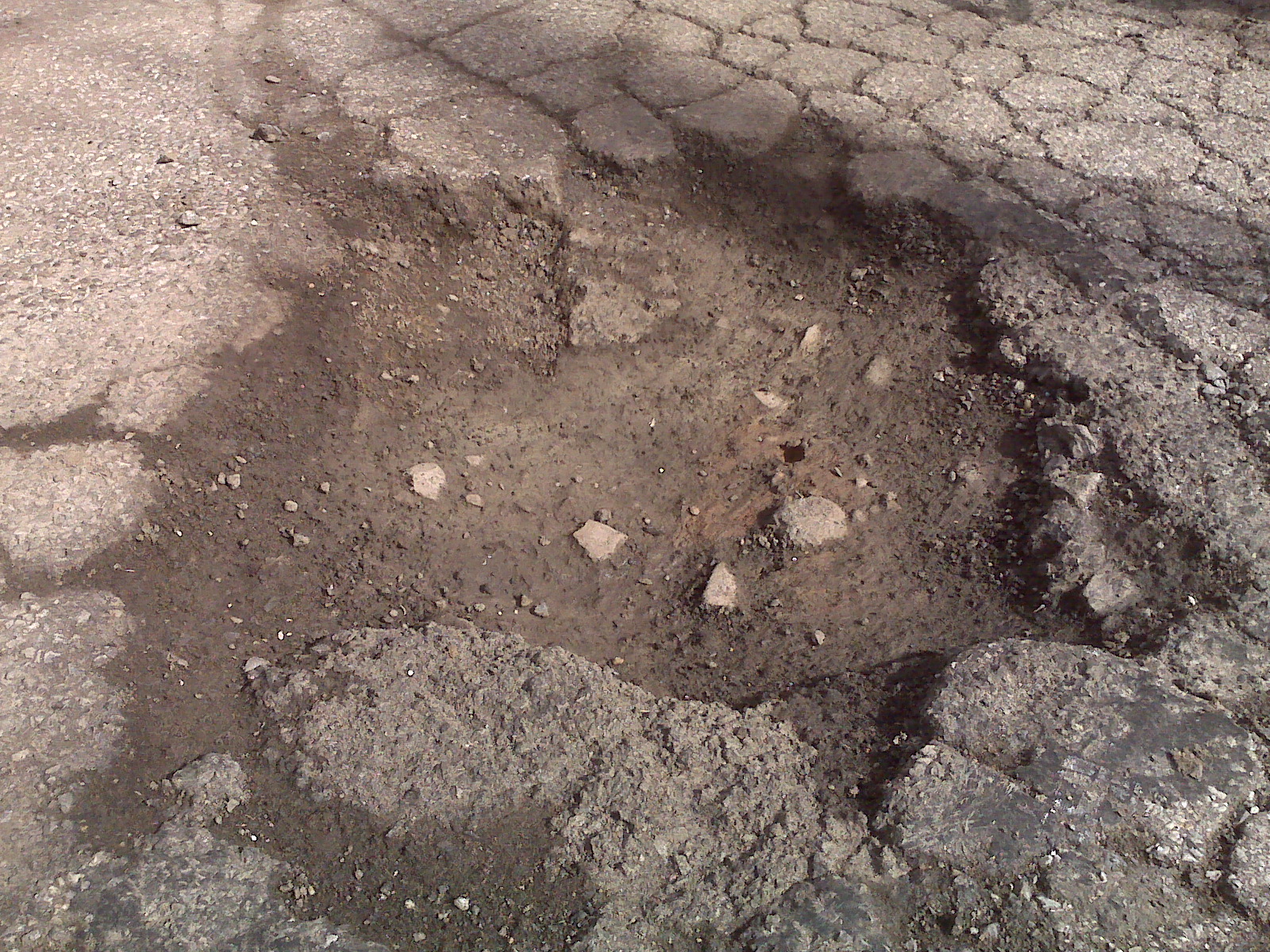 When Transportation Commissioner Janette Sadik-Khan was asked about that, she didn't concur, but she did say his street was on track to be repaved this very year.
Barbato beamed when he heard the news.