Dolphin Spotting in Newtown Creek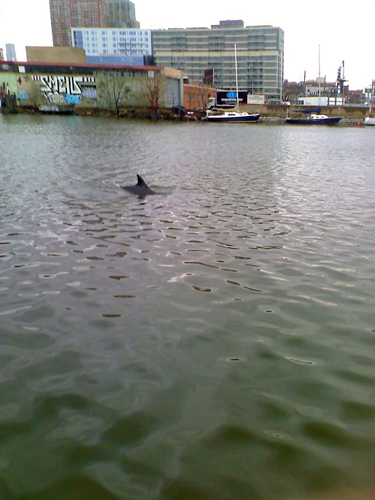 This morning, a couple of teachers from the Harbor School were down at the Newtown Creek in Brooklyn and snapped this photo, of what they believe is a dolphin. Could it be the nearly extinct river dolphin? There have been whale sightings near the city, but dolphins in one of the city's most polluted water ways?
If you have any information about river dolphins in the city, please post your comments below.