Farewell Capt. Chesley "Sully" Sullenberger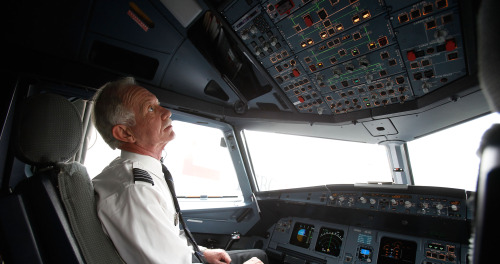 Captain Chesley 'Sully' Sullenberger, the famed pilot who successfully landed a US Airways plane in the Hudson River last January is retiring today.
The emergency landing that made Sully's one of America's most famous pilots was necessary after a flock of south-bound Canadian Geese collided with and disabled the plane's engines. At 2,500 feet, Sully made a snap decision. And as we know, all 150 passengers survived the icy landing on one of the year's coldest days.
Below is a recording from the cockpit just before the plane went down:
Sully has already published a book about his adventures, and according to a spokesman, he will be spending some time with his family.
One of the flight attendants aboard the fated trip, Doreen Welsh, 59, is also retiring.