New York Hunters Killed 1,487 Black Bears Last Year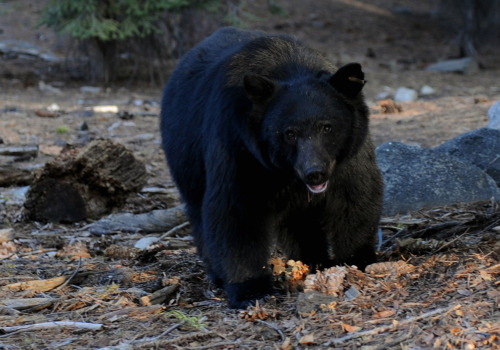 Due to an increased black bear population, hunters in New York State 'harvested' the second highest number of black bears ever recorded last year, according to the State Department of Environmental Conservation. They say hunters killed 1,487 black bears, a 15 percent increase from 2008. (In 2003, 1,864 bears were harvested statewide.)
DEC Commissioner Pete Grannis says high visibility aided many hunters, as well as low production of cherries and berries (New York bears' favorite snack?), which made them more active earlier in the season. The DEC also says good weather and plentiful food kept the bears from denning too early this year.
Grannis says hunters in the Adirondacks took in at least half of the bears killed this season.
The bear hunting season runs from September through December.
So how does the DEC keep track of the bear population? They rely on hunters participating in a voluntary tooth sampling program in which hunters send in a bear tooth (preferably a premolar, and two are better than one) so the DEC can determined the age and sex of the bear.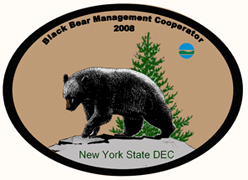 All hunters who participate get a New York State Black Bear Cooperator Patch (right). This year the DEC will gave out 750 patches.
The DEC says right now the bear population is, 'At a level that is both sustainable and compatible with human interests.'