"Ah? I Couldn't Hear What You Had to Say?"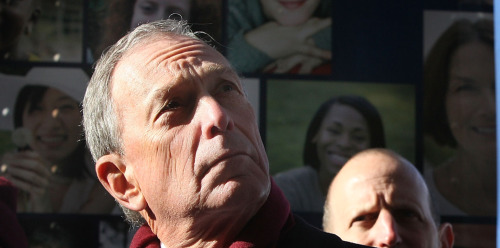 Mayor Michael Bloomberg does not like talking about his new hearing aid. That was clear today at a news conference when he chided reporters who asked the mayor about a Daily News photograph that showed him wearing the tiny hearing aid. 'Ah? I couldn't hear what you had to say?' Bloomberg replied to a reporter's question.
He says everybody has to deal with aging, and he chastised the media for being interested in the subject. The mayor turns 68 on February 14th.