City Unveils New 'Umbrella' Design for Sidewalk Sheds
Sidewalk sheds -- those big, brooding structures meant to protect pedestrians from falling debris during building renovations -- are set for a makeover (see gallery below).
The city announced the winning entry from an international design competition intended to make sidewalk sheds less dark and foreboding.
The winner, "Urban Umbrella," came from Young-Hwan Choi, 28, a first-year architecture student at the University of Pennsylvania. Architect Andres Cortes helped Choi develop the design, and says the sheds will have transparent roofs that can be customized.
"The idea would be that you could use a UV-stabilized film on it to either apply different colors or different artwork. And the idea is that, as Young has said various times, the roof system is a canvas for public art," Cortes says.
Officials say the sidewalk shed design is more attractive than the current one, and it'll allow people to see retail signage easily.
"Sidewalk sheds are a part of New York life, reflecting the face of a city that is constantly changing -– yet the sheds themselves haven't evolved at all during the past four decades and it's time to bring them into the 21st century," Mayor Michael Bloomberg said in a statement announcing the winner.
The city says there are some 6,000 sidewalk sheds in New York, or more than one million linear feet.
The city plans to have a prototype up this summer, and hopes it'll gain popularity with building owners over the next few years.
What do you think of the winning design, pictured here? Post your comments below.
[nggallery id=191]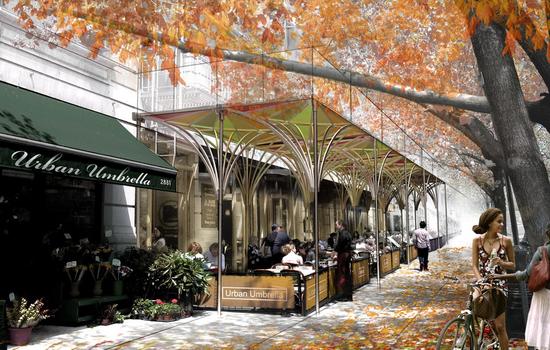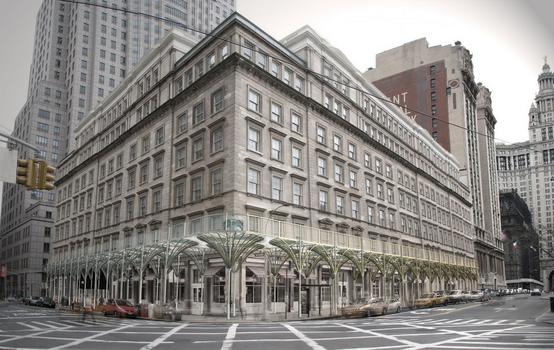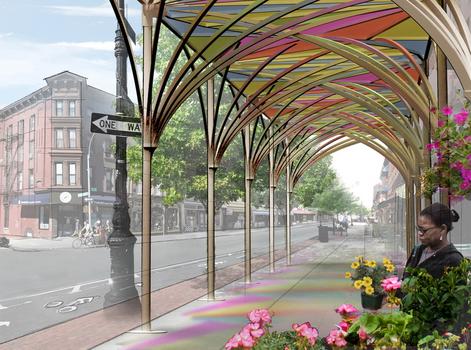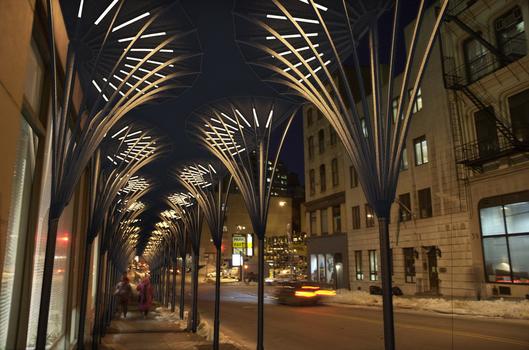 of