Today in History: JFK Delivers Inauguration Speech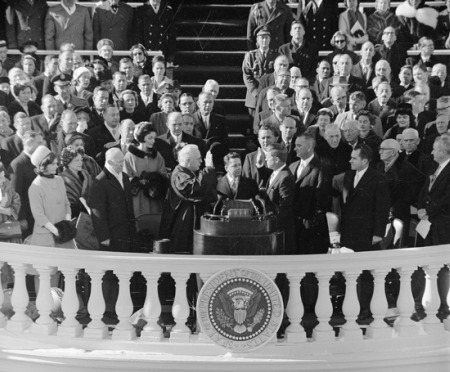 Today in 1961 John F. Kennedy Jr. was inaugurated the 35th president. Below you can hear his full speech:

This also marks the one year anniversary of President Barack Obama's inauguration. You can hear his speech below:

Also check outThe Brian Lehrer Show as they reflect on one year with the Obama administration.
Special thanks to WNYC's Director of Archives Andy Lanset