Psychoanalyst(s) Seeking Makeover
The unassuming sign next to the Waldorf Astoria's Tower elevators directed psychoanalysts and members of the media to a 30th floor cocktail party. In the well appointed suite, a few dozen people drifted between tables serving finger food, wine, and soda. The fete kicked off the annual National Meeting of the American Psychoanalytic Association.
The sign, employing the slang word 'shrinks' (and rhyming it with drinks), set the tone of the gathering. It was meant to convey: 'We're not so stuffy and serious!'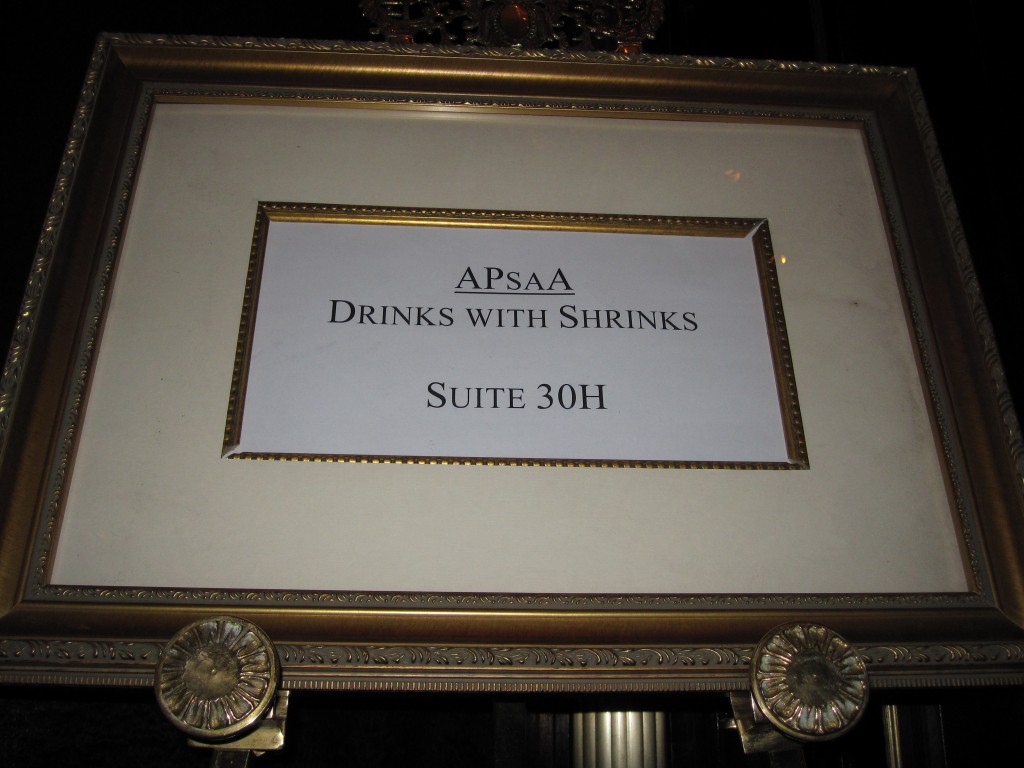 In its 99th year, the conference and the APsaA itself is seeking a bit of a makeover. The analysts still look like analysts. They aren't sporting glittery leggings or side-pony tails. But they do admit that they're facing a number of challenges in their profession, including the reliance on antidepressants and the fact that most prescriptions are written by internists, not psychiatrists.
The social prejudice against talk therapy and, they say, practicing psychotherapy, where patients are often advised to come to sessions several times a week, in a country that's obsessed with briefness (possibly coinciding with the rise of the email and the text message), is becoming more and more difficult. Don't even get them started about insurance companies.
These factors, combined with an aging membership, is also contributing to a steady decrease in the number of candidates seeking to enter national training institutes. So this year, the conference programs are decidedly less academic and as the press spokesperson for the Association told me, more 'focused on issues that Americans care about, to help remove the Ivory tower stereotype'.
Some of the topics the 2,000 attendees will chose from include: Heath Care Reform & How It Will Impact the Mental Health Profession, Bullying in Schools, and Corporate & Organizational Consultants: Financial Markets and their Discontents.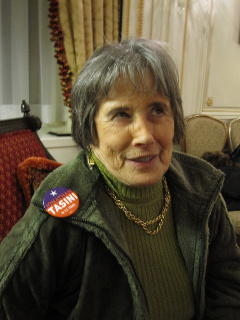 A Los Angeles based psychoanalyst, Miriam Tasini, M.D. (and mother of candidate for U.S. Senate, Jonathan Tasini) is leading one of the more colorful sounding workshops tomorrow from 2:00-4:30: The Emotional Impact that Assisted Reproductive Technology has on Families, i.e.: What do you tell kids about where they came from if they began life in a test tube -- or if the womb that carried them isn't sourced with the parents.
The grand finale of the week is a 'special symposium' with the writers and producers of the HBO show In Treatment where they'll discuss the challenges of putting an analyst on the screen and 'capturing the truth of psychodynamic work without sacrificing the drama.'
The conference runs today through Sunday at the Waldorf Astoria.