Waiting for the MTA Service Cuts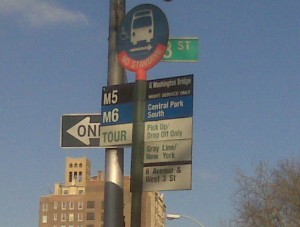 The MTA's vote last month on bus and subway service cuts shocked everyone. But it is a long and winding road before they actually go into effect -- if they happen at all. As we report today, transit unions and City Council members want to use money from the federal stimulus package to plug that budget hole instead. MTA Chairman Jay Walder says it would be a return to 'the Beame Shuffle.'
What's that, you ask? A 1970's dance step? Sort of. Listen here:
[MP3]http://audio.wnyc.org/news/news20100112_mayor_beame_shuffle_schuer.mp3[/MP3]
The MTA outlined the proposed cuts in December -- two subway lines and 18 bus routes in their entirety would disappear, and off-peak service elsewhere would be reduced. (The Straphangers Campaign has a PDF with the details.)

But those aren't final. Walder said at the time he had only spent a few days reviewing the cuts, basically dusting off a list issued the last time the MTA was in trouble, which was, um, just nine months ago. He said the specific cuts would likely change. And lo and behold, the Daily News said Tuesday that three routes (the B25 and Bx34, which were going to be eliminated entirely, and the Bx10, which had faced cuts in its overnight service) have been saved. MTA spokesman Jeremy Soffin would not confirm that report, but said if some lines are saved, others would have to be cut to achieve $130 million yearly savings.
The schedule for the next months: Expect a revised list of cuts by January 25, followed by public hearings in March. The MTA board then would vote in late March or April to approve them. The cuts would take effect beginning in July -- assuming no fairy godmother intervenes.
For our timeline on how the MTA's finances unravelled so quickly, visit our previous post here.