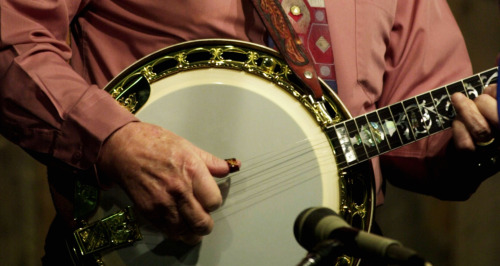 A three-day banjo festival gets underway at Brooklyn's Jalopy Theater tonight.

WNYC's Janaya Williams has this preview:


The festival will showcase various styles of banjo music from African to Jazz. Historical memorabilia will also be on display, most of it from the collection of Brooklynite Shlomo Pestcoe, who calls himself a 'banjo-ologist.' He says New York was a major manufacturing center for the instrument in the 19th century, and even now, the distinctive twang of banjo music can be heard in almost every corner of the city.

'If you go into Caribbean neighborhoods you'll hear the banjo, if you go into Irish neighborhoods you'll hear the banjo, if you go into north African neighborhoods you'll hear the banjo. In Brooklyn, in Queens, wherever, you're going to hear banjo music,' Shlomo says.

For a full schedule of performances, workshops, and lectures visit the Jalopy Web site.

Below is a video featuring Pat Conte, host of the Secret Museum of the Air on WFMU, who will be performing tonight at the Banjo Roots Festival.




If you're looking for more banjo info, check out this feature on the legendary Pete Seeger, which aired on WNYC last May:





And late last year, Dr. Ralph Stanley was on The Leonard Lopate Show discussing his lengthy career and his recently published book.