Getting the Homeless Out of the Cold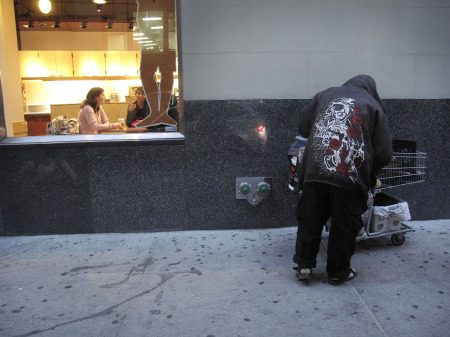 With temperatures dipping below freezing and wind-chills dropping into single digits, New York City officials are ramping up their efforts to get homeless people off the streets and out of the cold.
With overnight lows last night of 19 degrees, the Department of Homeless Services (DHS) issued its most serious weather alert. Another alert is planned for this evening as temperatures are predicted to be in the low to mid-20s. Those weather alerts mean homeless people can skip normal intake procedures when entering DHS facilities.
During this time of year, the DHS doubles the number of outreach vans to ten and workers encourage homeless people to accept shelter. DHS workers also look for symptoms of hypothermia and frostbite.
If you see someone on the streets who looks to be suffering you can call 311 and they will send someone to check on that person and call you back with an update on the status of your call.