Carl Kasell Bids Listeners Adieu, For Now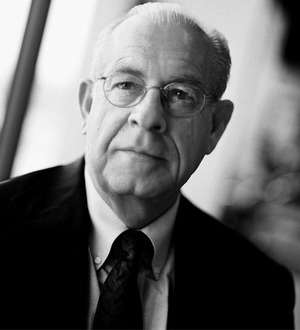 When Morning Edition began in 1979 the sonorous voice of Carl Kasell was there to read the headlines. The 75-year-old newscaster has worked in radio for over 50 years and delivered his final Morning Edition broadcast today. He will continue to be quiz master of Wait, Wait, Don't Tell Me.
Earlier this year Kasell spoke on The Brian Lehrer Show about his career in radio and what it is like to wake up at 1:00 a.m. for work everyday.
A native of North Carolina, Kasell was inducted into the North Carolina Journalism Hall of Fame in 2004. He has won several awards, including a Peabody in 1999 along with the crew of Morning Edition. According to his NPR bio, Kasell is also an accomplished magician.
Here is Carl Kasell's final Morning Edition broadcast: