Henry Lewis, Legendary WNYC Host Dies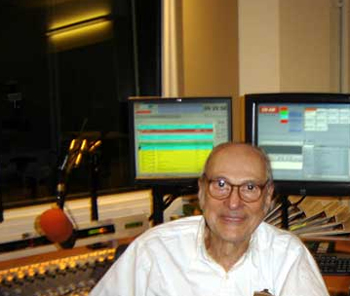 For almost 60 years, the poised, confident baritone of Henry Lewis was the sound of Saturday night on WNYC AM 820.
If you never had the pleasure of his company on one of those evenings, here is a recording from March 2009:

On May 15, 2006 we sat down with Lewis to talk about his time at WNYC. Lewis discusses his early years on the P.A.L. (Police Athletic League) radio show, which he started announcing at 13 on Saturday afternoons in 1945. Lewis also speaks about broadcasting during the blackout of 1965, and how he came to be a WNYC announcer.
Lewis was a regular announcer from 1952-1954, again from 1964-1967, and finally from 1987 until he was hospitalized in early November.
Lewis died on December 25, at the age of 77.
Rex Doane, Programming Promotions Manager at WNYC and host of Fool's Paradise on WFMU says, "Henry had the classic pipes. He was of that generation of radio announcers who had a style few people could replicate, a style that stood out and was meant to. Henry was born to be an announcer."
If you have any memories or favorite segments from Lewis' shows please post your comments below.