Wind Advisory for NY Area: Hold on to Your Hats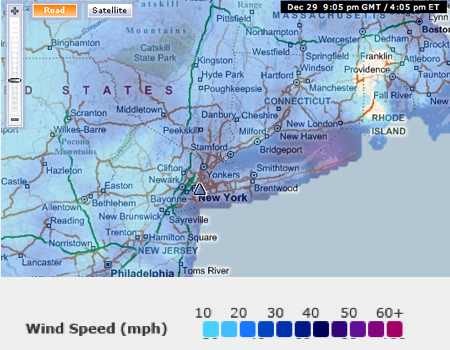 Gusty winds and low temperatures are pushing the wind chill into the single digits or lower across New York state.
A wind advisory is in effect until 7:00 p.m. in the city, where winds are gusting up to 50mph in some areas.
There has been one fatality attributed to the winds. Barbara Satula, 52, a postal worker in Connecticut was killed when winds uprooted a tree and struck her while she sat in the cab of her truck.
Connecticut Light and Power says nearly 24,000 customers in the state were without power as of 4 p.m. Utilities are reporting scattered outages across New York City, Long Island, and New Jersey.
There are arrival delays of 90 minutes at Newark airport and 30 minutes at JFK.
Subzero windchills are expected.