New Yorkers Go Donuts For Chanukah Treats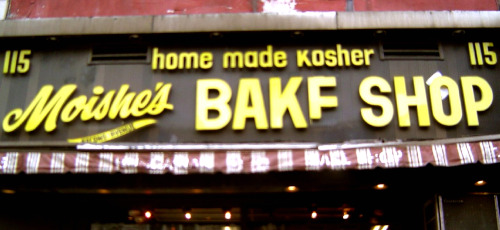 The eight-day festival of lights known as Chanukkah starts tonight, and that means tasty holiday delicacies.
At Moishe's Bakery in the East Village, sufganiyot are selling like...donuts during Chanukah.
Employees at the bake shop say they've sold hundreds of the special jelly-filled donuts today.
Stephanie Gross bought two dozen for a family dinner tomorrow. She says the deep-fried treats are special: 'Better than Dunkin Donuts, I hope they don't get offended... It's hard to describe but I would recommend trying one and then you'd see how really good they are.'
The oil used to fry the donuts is reminiscent of the oil that miraculously burned in the Temple in Jerusalem, according to the Chanukah story.