New CUNY Program Trains Medical Interpreters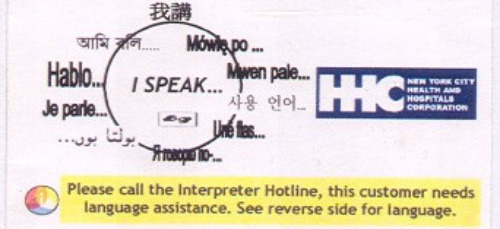 As the city's immigrant population grows, so does the need for medical interpreters in the public hospital system. A new 45-hour certification program run by CUNY is training Spanish and Polish speaking New Yorkers to serve as a crucial links between health-care providers and patients.
Ruth Baez, one of the graduates, decided to become an interpreter after having trouble navigating the hospital system with her Spanish speaking father.
'We know our basic Spanish, but no one really knows medical terminology well enough to explain to a patient what's going on when surgery occurs, and that's where the problem lies,' she says.
CUNY is hoping to train 100 interpreters each year in the most commonly spoken languages in the five boroughs. Almost half the city's population speaks a language other than English at home.