The Swine Flu-Merlot Connection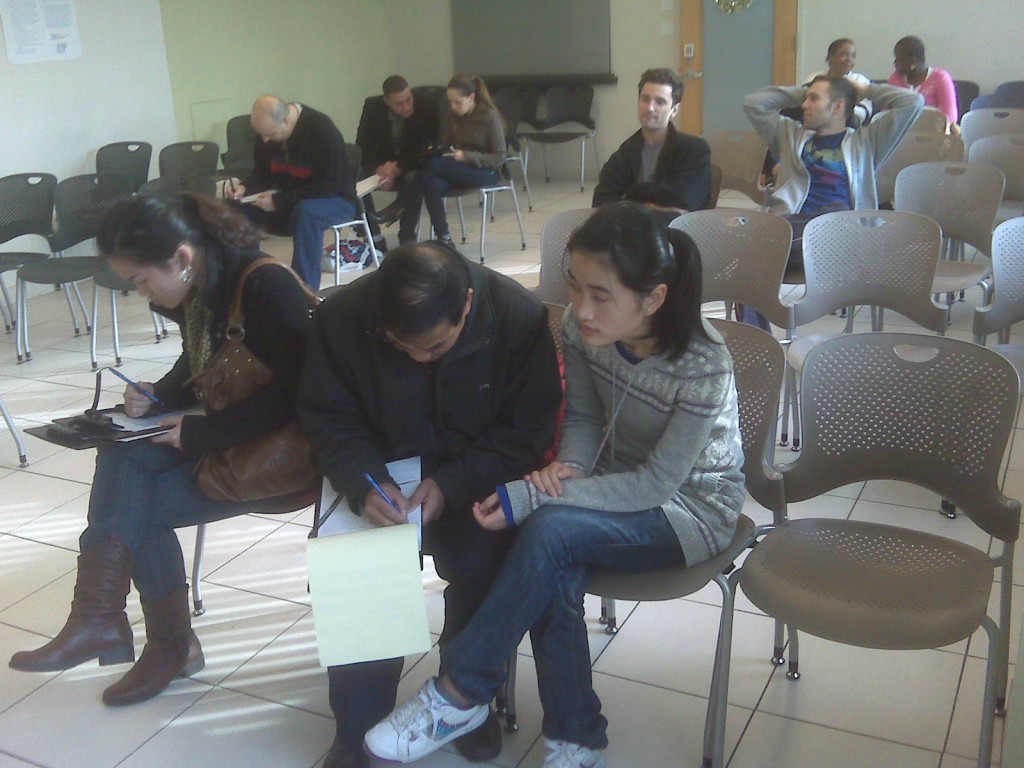 It's the day for the WNYC health reporter to get his H1N1 shot. As the caregiver of a newborn, I'm in one of the priority categories. We tried several weeks ago to attend one of the weekend clinics, but a combination of inattentive reading and confusing instructions led us deep into the heart of Brooklyn for naught. The baby started crying, so we didn't even stop to get Jamaican patties way down on Flatbush Ave. It was a total waste.
Today we went to a Health Department clinic on northern Flatbush Avenue, among the new condo towers near the Manhattan Bridge. As I approached the reception desk, things were clearly more auspicious: The clinic supervisor was talking with the receptionist and some other vaccine-seekers about the red wine selection at Trader Joe's.
Clinic Supervisor: They've got cabernet sauvignon, merlot or -- what's that one from Argentina? Mal-?
Health Reporter: Malbec?
CS: Right, malbec. That one's good.
HR: Wow, this is really a deluxe-service vaccine clinic.
CS: Only on Fridays!

I've reported, most recently on Friday morning, how much more supply of H1N1 vaccine there is than demand -- at least in New York City. Elsewhere, there have been long lines and desperate calls by doctors offices and public clinics and hospitals to state health officials. In NYC, about 1.8 million vaccine doses have been doled out to different care givers, and only about 20 percent of that has been administered to actual people, while 80 percent gathers dust in refrigerators.
Not that I completely waltzed in and got my shot -- there was a little wait. But within a few minutes of filling out my paperwork, I got my place in the seated queue -- next to a mutton-chopped thirtysomething in a grey Members Only jacket, fidgeting with a Rubik's Cube -- and a couple minutes after that I was getting a shot.
Everyone was friendly and professional. Couldn't have been smoother (though perhaps less colorful) had the vaccination taken place at my private doctor's office (where I would have had to make an appointment, rather than just drop in).
Your and my tax dollars at work!