World AIDS Day: Finding Hope in the Figures
Today is World AIDS Day... and here in the city, that means the annual reading of the names of those lost to the disease.
The 24-hour vigil is taking place at City Hall Park.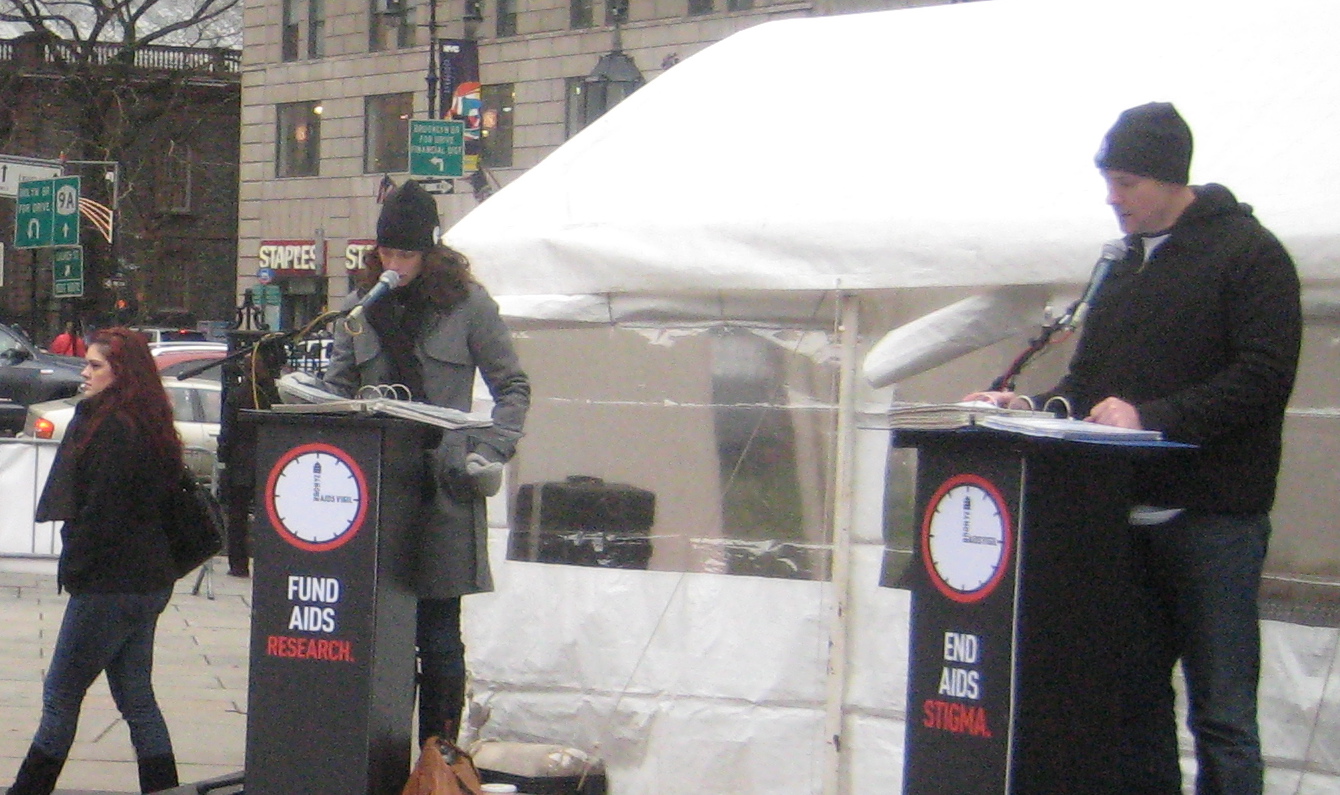 Also, the lights of the Brooklyn Bridge and the Arch in Washington Square Park will be turned off tonight in observance.
An estimated 20,000 New Yorkers don't know they're infected with HIV –- out of the 100,000 locals living with the disease. The city has more HIV/AIDS than any place in the country, and here it's the third leading cause of death for people under 65. About 4,000 new cases were diagnosed last year. That number has held steady, despite the city's Health Department circulating free condoms and discouraging risky behaviors.
But looked at another way there might be some hope in the figures, released today. HIV testing has increased dramatically, which most health leaders consider a positive development. And with more and more people getting screened, you would expect new diagnoses to increase. So the flat number could actually indicate progress.