The Long Island Turkey Hunt is On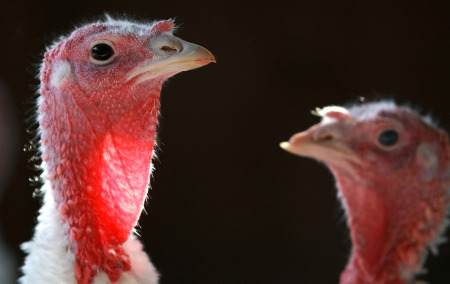 Long Islanders who like their Thanksgiving turkey extremely fresh may be in luck. L.I.'s first turkey hunting season opens today, but only for those 1,600 who hold turkey hunting permits.
Seventy-five turkeys were reintroduced in Suffolk County in the '90s; there are now more than 3,000 birds throughout L.I. Some say it's time to regulate their growth. Aphrodite Montalvo, with the New York State Department of Environmental Conservation in Long Island, says opening the hunt will prevent turkeys from becoming a nuisance. She says they are a motor vehicle hazard and that there are various diseases that can spread when too many birds live too close together.
Licensed hunters are limited to only one catch. The hunting season will run until next Wednesday on several government properties in Suffolk county.
Do you catch your own turkey? Tell us about it, we'd love to hear your turkey hunting stories. Post comments below.