Artist Jeanne-Claude, Co-Creator of 'The Gates,' Dies
Artist Jeanne-Claude, co-creator of the Central Park installation 'The Gates,' has died at the age of 74.
Her family says it was from complications of a brain aneurysm.
With The Gates, in 2005, Jeanne-Claude her husband, Christo, covered Central Park's footpaths with thousands of saffron-colored drapes hung from specially designed frames. More than five million people viewed them. The 16-day exhibition reportedly generated more than $250 million for the local economy.
The two-week exhibition drew 4 million visitors and generated $254 million from hotel stays, restaurants and other cultural attractions, according to the city.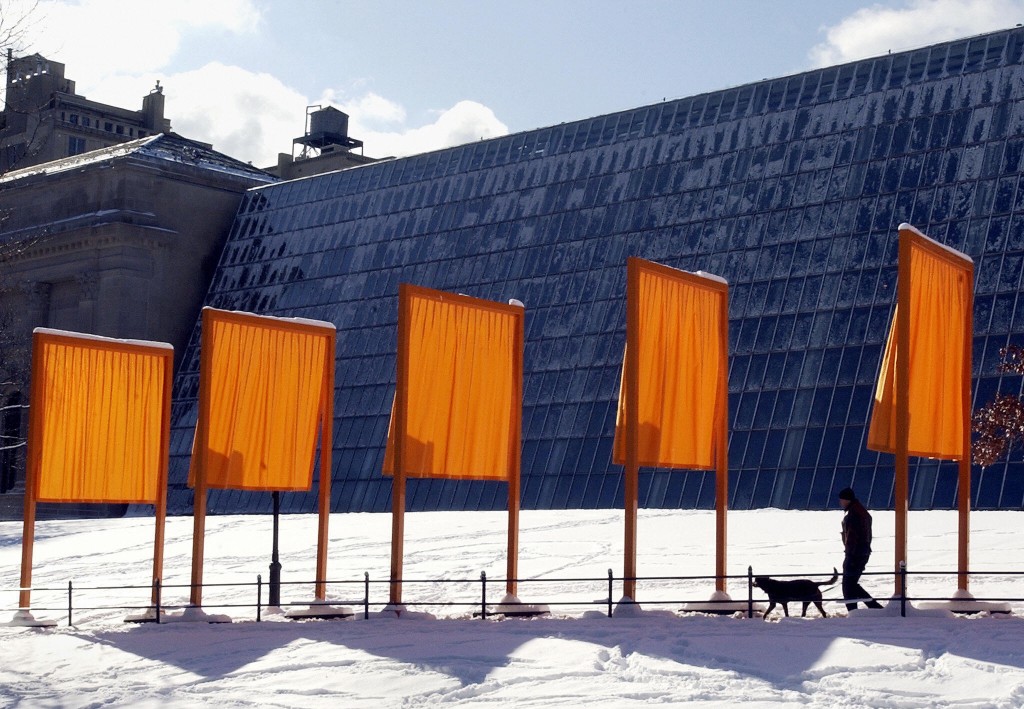 Mayor Bloomberg says he spoke with Christo this morning and offered condolences on behalf of all New Yorkers.
"It was one of the most exciting public art projects ever put on anywhere in the world--and it would never have happened without Jeanne-Claude,' Bloomberg said today in a statement. 'My heart goes out to Christo and their entire family, and I would ask New Yorkers to keep them in their thoughts and prayers."
Jeanne-Claude and Christo collaborated on other wrapping projects, such as the Reichstag in Berlin, and the Pont Neuf in Paris--massive works that they paid for themselves.
"For all of our projects, our entire life, we do not accept sponsors, because we wish to work in total freedom," she told WNYC just weeks before The Gates went up.
To hear Jeanne-Claude's full 2005 interview with WNYC's Studio 360, click on the audio link below.