H1N1 Vaccine: High Demand in Some Areas, Low in Others Makes Supply Unpredictable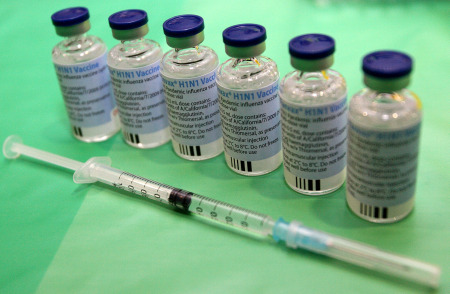 Demand for H1N1 flu shots is so high in most of New York state that doctors, hospitals, clinics and officials can't keep up. Yet, curiously, only a fraction of city residents have sought the swine flu vaccine. The majority of school students have declined the free shots, and special weekend clinics have been under-subscribed.
Still, there are no plans for Albany to shift the vaccine supply out of the city to areas where people are clamoring for it. Dr. Guthrie Birkhead from the state Health Department says the vaccine is allocated based on population size, and the city needs to be prepared, in case demand increases. 'At the moment, in New York City there's not as much disease occurring as there is in the rest of the state. That may be a factor [in the low demand], and that could change in the matter of a few days, if disease suddenly starts to pick up in the city,' Birkhead says.
Outside the city, there are seven requests for every vaccine order that's been filled.
You can see the latest statistics from the city here.
And the latest CDC info on H1N1 can be found here.