Independent Bookstore Week Events on Tap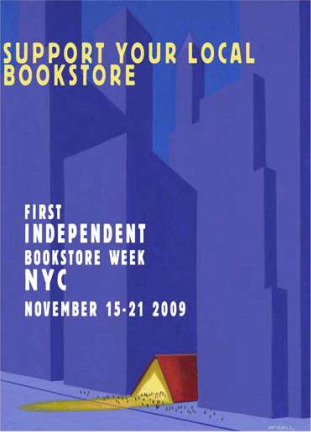 As we roll into the sixth day of Independent Bookstore Week (11 days actually) there are still plenty of events to check out. Grab some free food, take part in photo scavenger hunt, or attend readings, lectures, and costume parties.... There are too many events to list in full. Check out the Independent Booksellers of NYC for all the details and a complete calendar of events.
And we'd like to hear from you. Where is your favorite independent bookstore -- and why? Post comments below.
Here WNYC's Brian Lehrer speaks with Marva Allen, managing partner of Hue-Man Bookstore in Harlem, Christine Onorati, owner of WORD bookstore in Greenpoint, and Sarah McNally, owner of McNally Jackson bookstore on Prince Street.
And a list of their recommendations can be found here.