Vets March up Fifth Avenue Today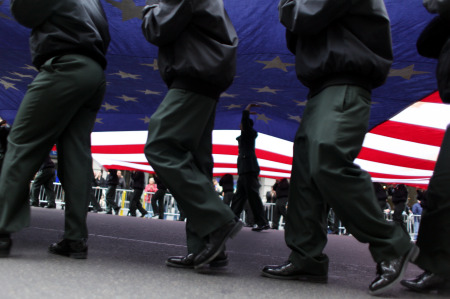 Thousands turned out for the 90th Veterans Days parade up Fifth Avenue today. Organizers say more than 20,000 people participated, including 3,000 active-duty military, civic and youth groups.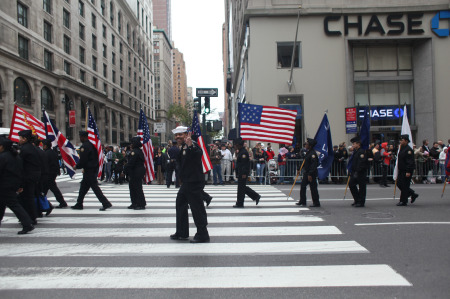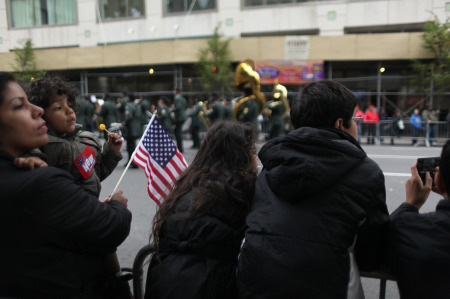 Maribel Gill (far left), brought her 4 children down to watch her husband, Sargent Paul Gill of the 69th Infantry Battalion, who has served in Iraq.
One thing on the minds of many former servicemen was the recent mass killing at Fort Hood. Ken Smith is a Vietnam Veteran from Woodside, Queens and offers his thoughts:

That's a goddamn shame. But unfortunately in today's society it's a fact of life. My personal opinion, they should hang the son of a gun by his neck.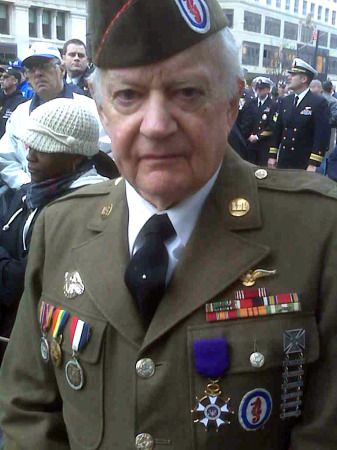 Similar words were heard from Frederick Carrier (above), who was part of the D-Day Invasion at Normandy. He said that in 1942, when Nazi saboteurs were found on Long Island, they were given the death penalty within days.

And I'm damn surprised that we don't do it today when we catch somebody just as violent as that happened there. But rather, we're going to... yell at them... kid gloves... and not do what we have to do.