Yankees Get Ticker Tape Parade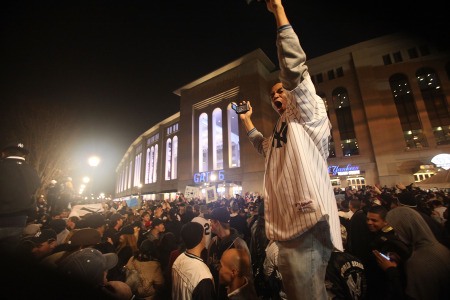 Yankees fans are snatching up all things pinstriped for Friday's ticker tape parade down the 'Canyon of Heroes.' They're celebrating the teams' 27th World Series victory, their first since 2000. A Modell's sporting goods store in Chelsea opened at 5 a.m. yesterday and had run out of some Yankee gear by 9 a.m.
The parade starts at 11 a.m. at Battery Park and heads up Broadway to City Hall, where Mayor Bloomberg will present the team with keys to the city.