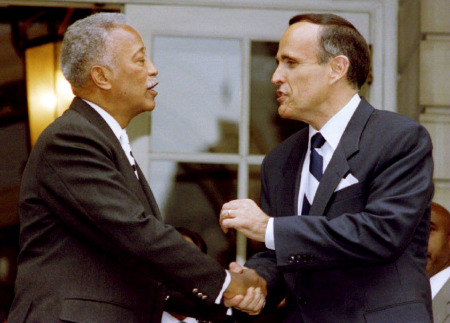 In 1989, Democrat David Dinkins, New York City's first black mayor, defeated future mayor Republican Rudy Guiliani in Guiliani's first run for mayoral office.
That night, Guiliani's rowdy supporters interrupted him throughout his concession speech, and at one point he famously told them to be quiet. He did not tell them to shut up, despite what was widely reported at the time.
Listen to Guiliani's speech in full:

In 1993, Giuliani, running on the Republican and Liberal Party tickets, bested Dinkins and it was Dinkins' turn to concede.
'Mayors come and go, but the life of a city must endure,' Dinkins said. Listen to Dinkins' concession speech in full: