Haunted School House Tries to Scare Up Some Fun(ds)
by Stephanie Hughes

You may have been to your share of haunted houses before, but what about a haunted school? The Lab School in Chelsea is giving you the chance. It's hosting PS 666--a haunted school where everyone seems slightly off--including the school nurse:

There's a cafeteria lady who serves red goop, and in biology class, human body parts are up for dissection.

It's drama students from the Lab School who helped put PS 666 together to raise money for their drama department.

The Haunted School is open Saturday, October 31st from 5 to 8 PM at the Lab School on 18th Street between 8th and 9th Avenues. Admission is $10.

Haunted sounds from the class exam:


Here is a teacher and some of the students talking about how PS666 came to life:



Adele Bruni (teacher at the Lab School, and head of the drama program):
This is normally the pass-through for the garbage. So honestly, it's kind of appropriate that it is a haunted school because it's usually the graveyard for the lost furniture of the school, so you'll see the abandoned chalkboards and the abandoned desks lying around here on a normal day.
Junior George Hlynsky:
The school supposedly disappears every Halloween, and then reappears the next year. We started building about a week ago and we formed a maze--people just walk through it--we've got people jumping out. We have a nurse's office where she tortures a victim, a science lab, and I believe we have a haunted lunch lady.
Junior Nora Fritsch:
We are the hand people!
Junior Odette Chalandon:
We're just some of those people who you're like, "Where are they coming from, why are they touching me, who are these things?" I've never done things like this, I was always the one who was getting scared instead of the person who was scaring--so I thought that was really exciting.
Junior Phillip Geramian:
I mostly do technical stuff--I'm not that good of an actor, but I'm good at tech stuff. Sort of thinking about what do we have and what do we need, and what do we want to do and how can we do that with what we have, and what we're going to get.
Junior Jeffrey Denney:
There wasn't really formal training, so you learn what you have to do on the spot. Everything from every technical term in the book that you need to know to run school-oriented things to hammering nails
really well. So, pretty much the whole spectrum of manual labor.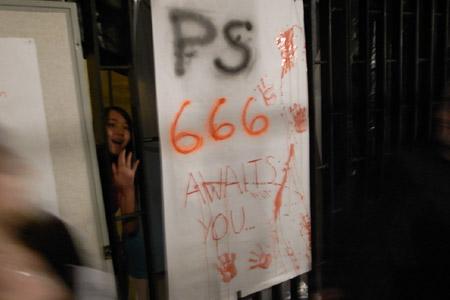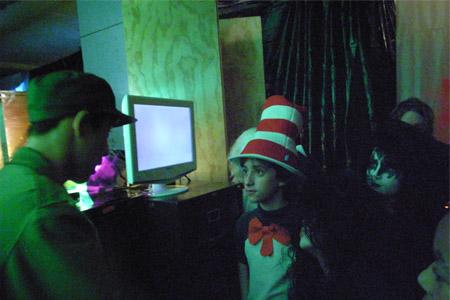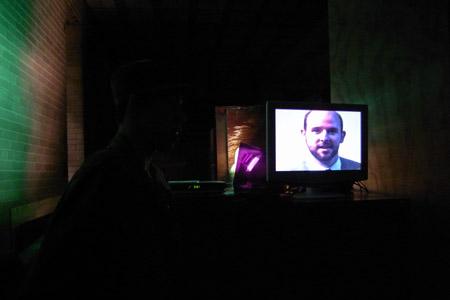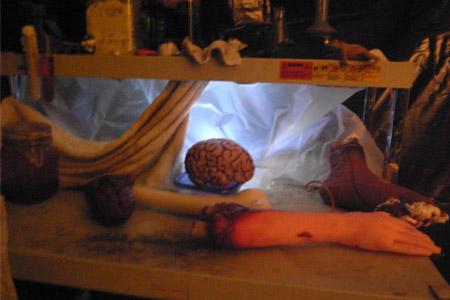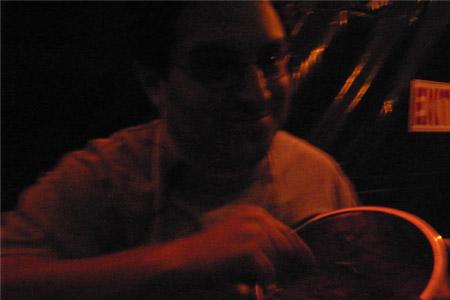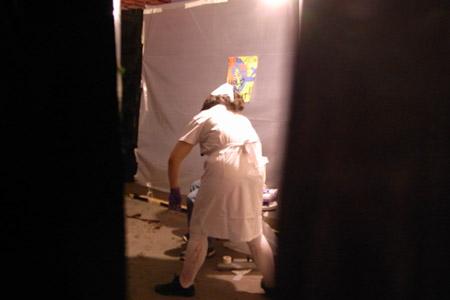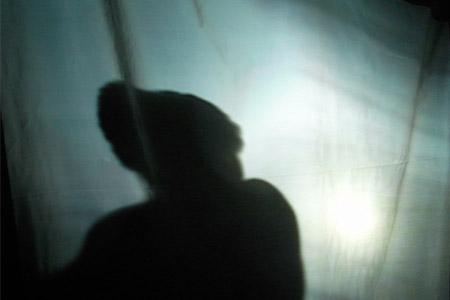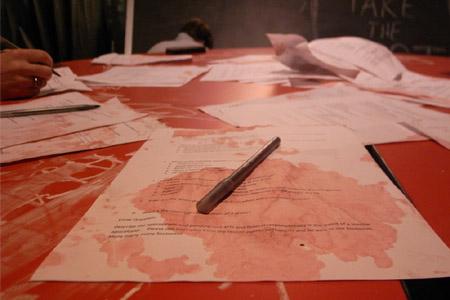 of