Return to Main Street: 161st Street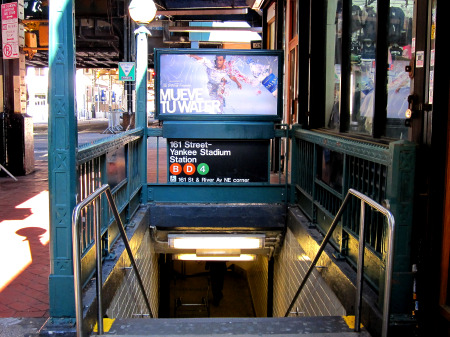 The Yankees will play their first World Series in their new stadium this week . In the third installment of our Main Street series, WNYC returns to the shopkeepers on 161st Street in the Bronx, where many businesses have suffered in the shadow of the new stadium.
The playoffs didn't improve matters much. Although these shops expected to do better with the new stadium, examples from around the country show new stadiums don't help neighborhood economies much.
Ailsa Chang has this report: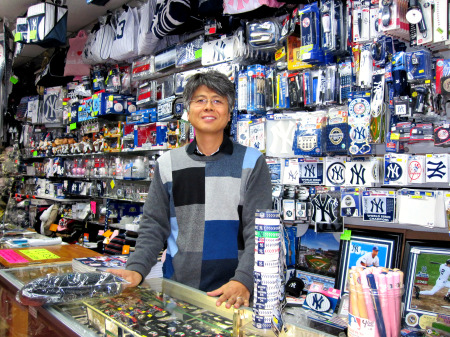 Mike Hong runs D&J Variety Store, which sells Yankee souvenirs at a discount. Hong says his business was down at the beginning of the season because the police kept directing foot traffic directly into the stadium, preventing fans from strolling down 161st Street before games.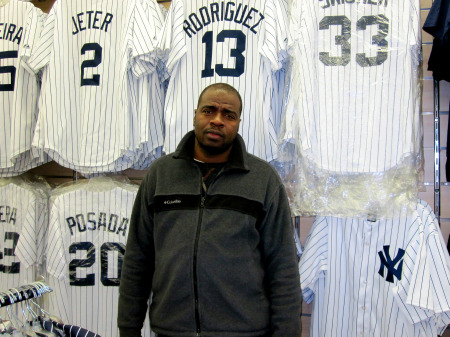 Manager Abdul Traore of Jeans Plus, a shop that sells Yankee clothing and memorabilia at prices 20-to-40 percent lower than inside the new stadium, says business picked up a little during the playoffs, but on the whole is still down.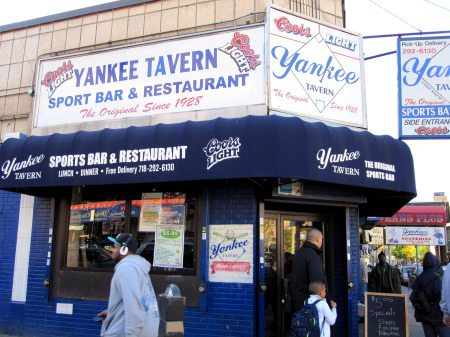 Yankee Tavern has been around since 1923. Babe Ruth, Joe DiMaggio and several other legendary Hall of Famers once frequented the bar. But despite its historical status, the tavern is seeing smaller crowds this baseball season.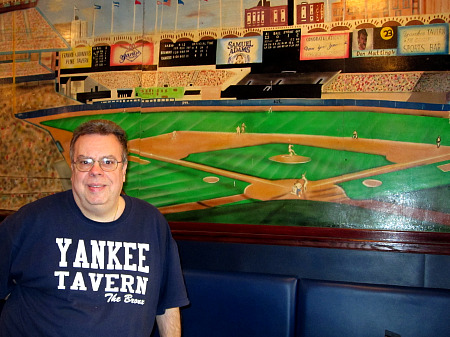 Joe Bastone has owned Yankee Tavern for 25 years. He says business was down 75 percent on opening day and is now down by 20 percent.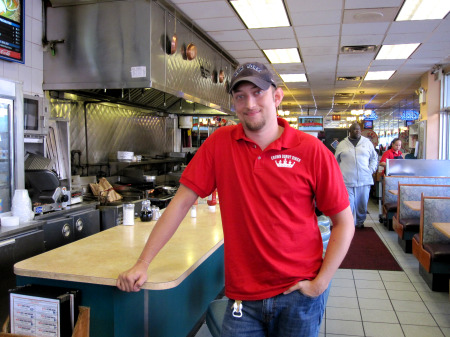 Peter Katsihtis is manager of the Crown Donuts Diner and says he and other restaurant owners expected to see bigger crowds and new faces with the new stadium, but has instead relied on a steady stream of regulars. The diner did see a slight uptick in business during the playoffs, but the staff says business is still substantially lower compared to previous baseball seasons.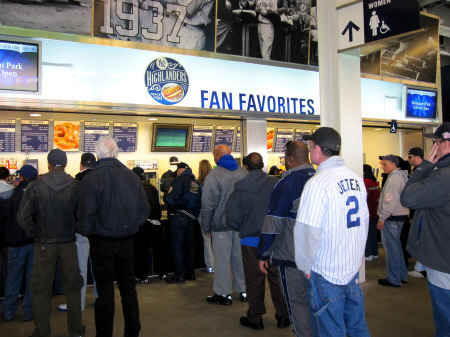 The new Yankee Stadium has 125 concession stands, 56 souvenir shops and a handful of high-end bars and restaurants, such as the Hard Rock Café and NYY Steak. The food offered at concession stands inside the new stadium are mostly from large chains, such as Nathan's Famous hotdogs and Famous Famiglia Pizzeria.
The new stadium also has 4,000 fewer seats than the old stadium. Store owners on 161st Street say the stadium's smaller capacity means less foot traffic on their street.