The Dumpling Has Its Day
Friday, October 23, 2009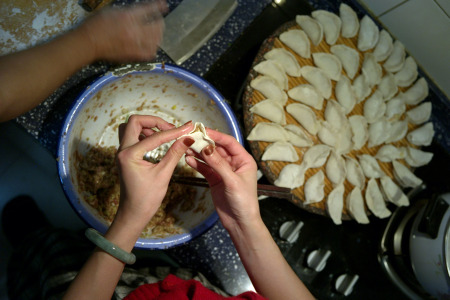 It goes by many names: pierogi, gnocchi, tamale, pot sticker, wonton, palitaw, kuih koci, idli or just dumpling. It can be found in dozens of countries and Saturday, at Sara D. Roosevelt Park, on the the Lower East Side from 12 to 5 p.m., there will be a
celebration in honor of it.
But why the dumpling? Wendy Chan, a spokeswoman for the Brooklyn based Asian food manufacturer, Chef One, which is hosting the event, has this answer:
It's easy on the go type of thing, it's a comfort food for many cultures, so that's why every culture can almost boast of some version of dumpling.


For the competitive food eaters, there will be a dumpling eating contest. .


All proceeds from the event will go to the Food Bank for New York City. .
More in:
Stephen Nessen reports for the WNYC Newsroom and can often be heard live on Morning Edition.