First Mayoral Debate Between Thompson and Bloomberg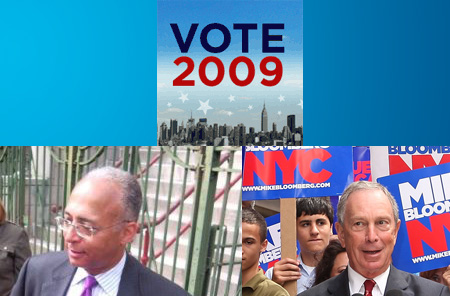 On Tuesday, Democratic candidate for mayor Bill Thompson will meet the man he's trying to unseat – Mike Bloomberg – in a mayoral debate that's likely to include questions about term limits and education reforms. It's the first debate of the general election and will be held at el Museo Del Barrio in East Harlem. WNYC is co-sponsoring the event along with NY1, NY1 Noticias, Citizens Union, the Daily News, Time Warner Cable in conjunction with the New York City Campaign Finance Board.
You can hear the debate live on WNYC. Tune in at 7 pm on 93.9 FM and AM 820 WNYC.