From the WNYC Archives: Irving Penn on "What Is Modern Photography?"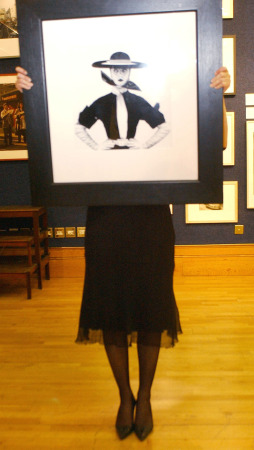 World-renown fashion photographer Irving Penn died yesterday. He was 93.
Penn created stark images that could be found in the pages of Vogue, where he started working in 1943. His iconic celebrity portraits included images of Miles Davis, Spencer Tracy, Georgia O'Keeffe and a tightly cropped Pablo Picasso peering out from beneath a wide-brimmed hat.
From the WNYC archive: Penn participated in a 1950 WNYC American Art Festival panel discussion on 'What Is Modern Photography?' Other panelists included Margaret Bourke White, Walker Evans, John Mealy, Lisette Model, Wright Morris, Homer Page, Ben Shahn, Charles Sheeler and Aaron Siskind and Edward Steichen moderated.
Part 1:

Part 2:

(Originally broadcast on October 30, 1950.)