Get the Facts on H1N1 (Swine Flu)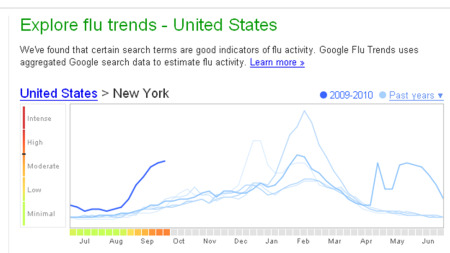 Google has found the more you Google 'swine flu' or 'H1N1' the more likely your area is infected with the virus. They've used that information to create this nifty site, which according to Dr. Roni Zeiger, product manager for Google Health, can help track the illness in real-time. Here he discusses how the tool works with Brian Lehrer:

And Iffath Hoskins, M.D., senior vice president, chairman and residency director in the department of obstetrics and gynecology at Lutheran Medical Center in Brooklyn talks about the reasons pregnant women are being urged to get the H1N1 vaccine.