Zagat's Latest Survey Finds Fewer Diners in Restaurants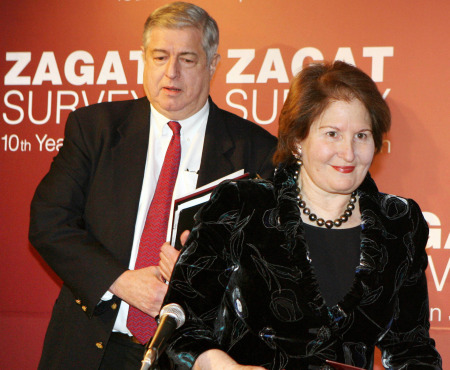 Nina Zagat, co-founder of the annual Survey tells of her latest findings:

What we find is that 46% of people are eating out less. People are being more attentive to prices. They're eating at less expensive places, they're trying to skip appetizers or deserts and trying to make sure that they eat as economically as they can.
The Zagat Survey shows customers are having an easier time getting a table. They're also finding better deals and service with less crowding and noise. The average cost of a meal in New York is $41, compared to $61 in London and $93 in Tokyo.
The 2010 Zagat guide to New York City restaurants covers more than 2,000 eateries in all five boroughs.