2010 Watch List for World Monuments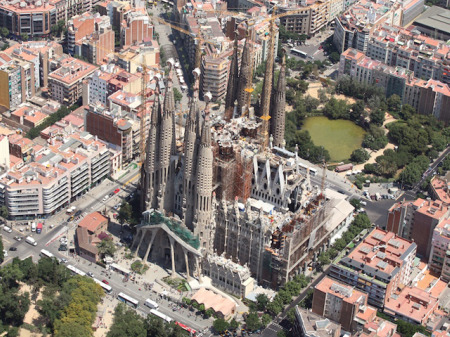 The World Monuments Fund (WMF), a group dedicated to protecting places and buildings that are, 'irreplaceable monuments to human culture,' has released their latest watch list. There are two in New England (road trip!), 93 in total.


The 'cultural landscape' of Hadley Mass., an example of 17th-century British agricultural traditions, and the bridges of the Merritt Parkway, in Conn. are among the globe spanning creations slated for protection.


There are the traditional townhouses in Kyoto, Japan, known as machiya, which date back to the early 1600s. The WMF says, 'Merchants and craftspeople combined their homes and livelihoods under a single roof, and the Kyoto machiya are considered the model of their type throughout Japan.'


There is Antoni Gaudi's Temple Expiatori de la Sagrada Família in Barcelona, the Suq al-Qaysariya in Bahrain, the Gingerbread Houses of Port-au-Prince, Haiti, the 16th-century rice terraces of the Philippine Cordilleras, and the Pueblos of Taos, New Mexico, which have been continuously inhabited for 1,000 years. WMF says many of these sites are, 'Threatened by war, natural disasters, urban sprawl, and neglect.'


WMF has a map of all the latest sites on its endangered list.
.