Swine Flu Shots Begin in The Bronx
Tuesday, October 06, 2009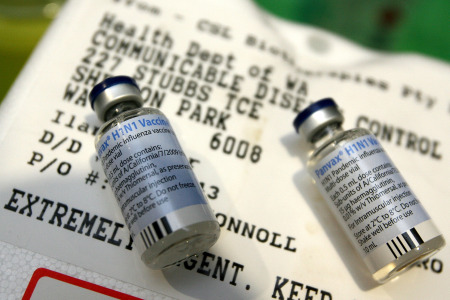 It's in! After a busy summer of testing and preparation, some of the city's first doses of the swine flu vaccine will be administered today to two priority groups: children and health care workers. Health Commissioner Doctor Thomas Farley will be on hand as they receive the vaccine at
The Children's Hospital at Montefiore
in the Bronx.
Meanwhile, health department officials from Suffolk and Nassau Counties say they received their first doses of the new H1N1 flu vaccine yesterday, as the state's health department began delivering it to counties outside the city.
The first shipments include small amounts of the vaccine for hospitals, community health centers and county health departments. Larger shipments will arrive next week.
The federal government has purchased enough vaccine to provide a total of 250 million doses, and New York State will receive approximately 6 to 7 percent of the total doses nationwide, based on population.
A press release from the the Department of Health and Mental Hygiene says, 'The initial allocation – 68,000 doses in nasal spray form – started reaching health care providers in all five boroughs on Monday. The city expects to receive about 1.2 million doses of nasal spray and injectable vaccine by the end of the month, followed by shipments of 2 million doses each month during November, December and January.'
They also posted a chart documenting the number of visits to NYC emergency departments for Influenza-like symptoms. (good news- the numbers are really low)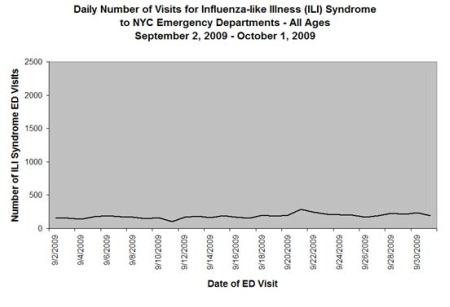 For more information on the vaccine and treatment, the city has created this
site
.
The CDC also has extensive information available here.
More in: