Six Schools Prep For Swine Flu Vaccine
Monday, October 05, 2009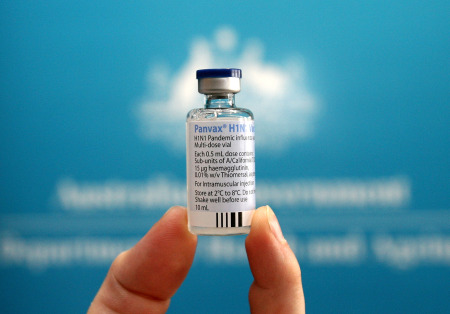 The city's health and education departments are holding a week-long influenza vaccination program at six schools to work out the kinks before the swine flu arrives, if it arrives.
Trained nurses will administer the regular seasonal influenza vaccine to some 700 students in five boroughs. The schools chosen for the program are:
P.S. 046, Edgar Allan Poe in the Bronx
P.S. 35, The Clove Valley School in Staten Island
P.S. 040, George Washington Carver in Brooklyn
P.S. 136, Roy Wilkins in Queens
The Children's Workshop School in Manhattan
Saint Mark School in Brooklyn
Soon, parents of elementary school students will receive consent forms to allow their children to receive the H1N1 vaccine at school. That drive is expected to start in late October.
For more data from the city on Influenza go
here
.
More in: