What Should the New MTA Chief Do?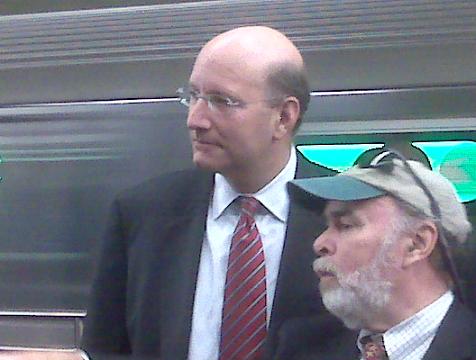 Jay Walder, the incoming chairman of the MTA, took the Number 7 train this morning--twice.


Once from Midtown, where he is staying at a hotel, out to the Main Street, Flushing, stop at the end of the line, and then back to the MTA headquarters, where he started his day.


In Flushing, he met with MTA workers, passengers and reporters. He outlined a couple of ideas he's talked about before: installing more countdown clocks that let commuters know how long they will have to wait until the next train or bus arrives; and a replacement for the MetroCard that would let people tap instead of swipe at the turnstile. Both ideas come from London where he was a top executive at Transport for London.


But for the most part, he said he needed to get into his job and see just how much the organization changed in the past 15 years since he worked there--at a variety of posts, culminating with executive director of the authority.


Straphangers we spoke to had a variety of suggestions and complaints, from keeping the fare down to reducing signal problems on trains, to making sure the buses ran on schedule.


What do you have to say to the new MTA chief? Post your comments below.


For an extended interview with Walder, see our earlier story here.