Controversy Over Empire State's Colors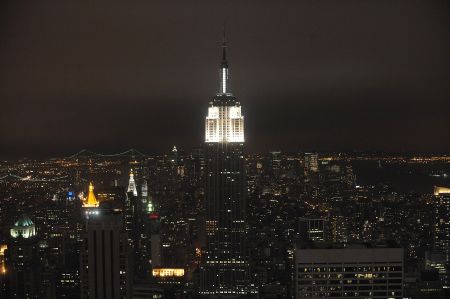 Critics of China's communist government are rallying outside the Empire State Building, where the lights will be red and yellow today and tomorrow to honor the 60th anniversary of the founding of the People's Republic of China. Lhadon Tethong, of Students for a Free Tibet, says Chinese officials are using the iconic skyscraper to legitimize what she says is a repressive state.

You know the Empire State Building is a business, the Chinese government actively seeks this sort of approval from the international community and from businesses all the time.
Officials from the Chinese consulate are scheduled to turn on the lights at noon by flicking a switch on a model of the tower.
There's been no comment from building management on the protests