The End of Suburban Sprawl?

Supporters of a proposed development in Nassau County say they've found the answer to suburban sprawl: a concentrated mixture of apartments, offices and retail spaces called The Lighthouse at Long Island. There's just one hitch: How to get there.
WNYC's Matthew Schuerman has this report.
REPORTER: The head of Nassau County's government, Tom Suozzi, is driving through Garden City, Long Island, a wealthy enclave with five-bedroom homes set back from tree-lined streets.

SUOZZI: It was one of the first planned environments.
REPORTER: Suozzi sees something rotten underneath all of this bliss: rising property taxes, endless traffic, and the absence of young people. It's happening throughout Long Island.
SUOZZI: We were designed for young families and kids don't get married in their 20s anymore, early 20s. If they get married—if they get married—in their late 20s, early 30s.
REPORTER: Suozzi wants to make Long Island more attractive to young people by encouraging dense, mixed-use developments: apartment buildings, stores, restaurants and offices all next to each other like they are in a city. That will broaden the tax base without creating more sprawl.
SUOZZI: The Lighthouse project does that.
REPORTER: The Lighthouse at Long Island is a development proposed by Charles Wang, the owner of the New York Islanders hockey team.
On the massive parking lot for the Nassau Coliseum, Wang wants to build 2,300 apartments and about as much office space as in the Chrysler Building. He would also dig a canal and line it with retail stores and restaurants.
In return, Wang would renovate the Coliseum, the arena where the Islanders play.
SUOZZI: There will be two towers, that'll be luxury hotel and condominium units.
REPORTER: 36-stories high, the tallest structures on suburban Long Island.
SUOZZI: I think density is good for this area.
REPORTER: In other parts of the country, this type of project would be called transit-oriented development. But here, there is no transit. The closest Long Island Rail Road station is two miles away. Suozzi says he is trying to make the most of Long Island's transit legacy.
SUOZZI: We were developed for the Long Island Rail Road commuting into Manhattan. The world has changed in the past 62 years.
REPORTER: The developer says he'll run a shuttle bus every 15 minutes from the Mineola train station to the Coliseum. But even the developer's consultants expect buses would only take between 9 and 24 percent of the additional cars off the road during peak periods.
REPORTER: Even so, several planners and transportation advocates support The Lighthouse project. One is Lisa Tyson of the Long Island Progressive Coalition.
TYSON: We want to be able to walk to get a cup of coffee. We want to be able to walk to a movie theater.
REPORTER: The Coliseum, and the parking lot, sit on an old Air Force base, which is why it is cut off from the train line. But these transportation advocates say this is as good as it is going to get for a high density development right now.
TYSON: The challenge is going to be to get people to do one transfer on the public transportation system. That one transfer is what usually prevents people from taking the system.
REPORTER: Tyson says compared to other development proposals, The Lighthouse has gotten a lot of support. It has a lot of detractors as well. One of them is the mayor of Garden City, Robert Rothschild. He says there are lots of places where you can walk to get a cup of coffee. One of them is downtown Garden City.
ROTHSCHILD: Smart growth is to try to make downtowns a place where people--local people--want to come because it's the place where things are happening.
REPORTER: Downtown Garden City is nowhere near as dense as The Lighthouse complex. But it's a functioning--and charming--village center, with one-to-three story buildings, brick sidewalks, and the occasional outdoor café.
At the local supermarket, residents like Deborah Frandina say the new development will drain business from their main street, which is only two miles from The Lighthouse site.
FRANDINA: There are office spaces here that are vacant--I don't understand--even here on Franklin Avenue.
REPORTER: Tony Basile doesn't think Long Islanders will ever change their driving habits.
BASILE: They like to drive to where they're going to and most people do, so I don't see most people going on shuttle buses back and forth from Mineola or Garden City or Hempstead.
REPORTER: The Coliseum is located in the town of Hempstead. Wang, the Islanders' owner, has demanded the town board approve zoning changes by the season opener, October 3rd, or he'll consider moving the team. Hempstead officials say: you don't set zoning deadlines, and we don't tell you when to bring home a Stanley Cup.
For the record, the last time the Islanders won the title was in 1983.
For WNYC, I'm Matthew Schuerman.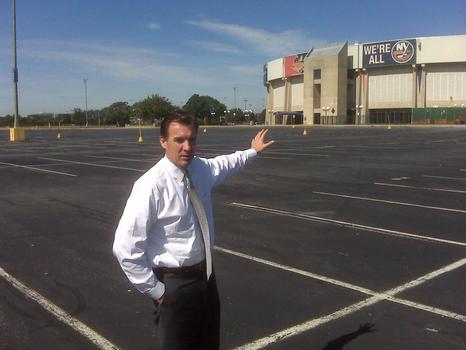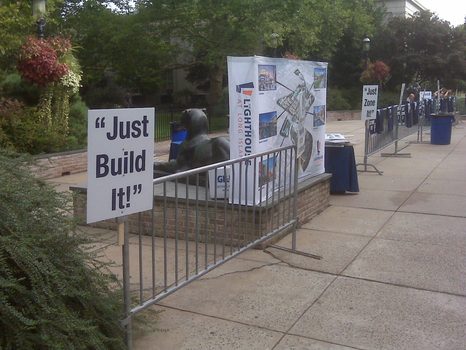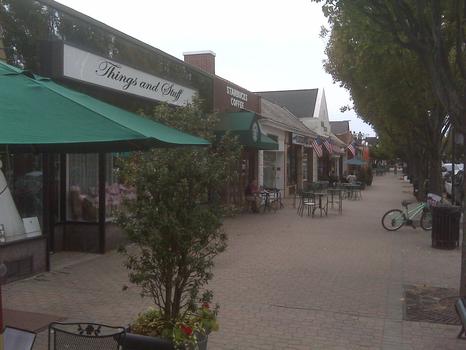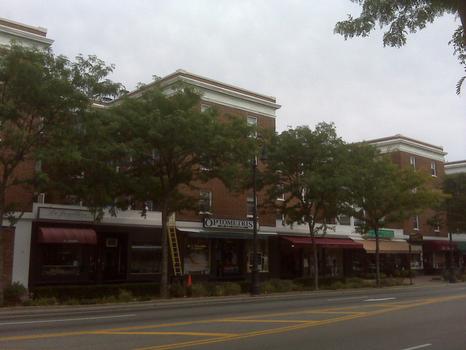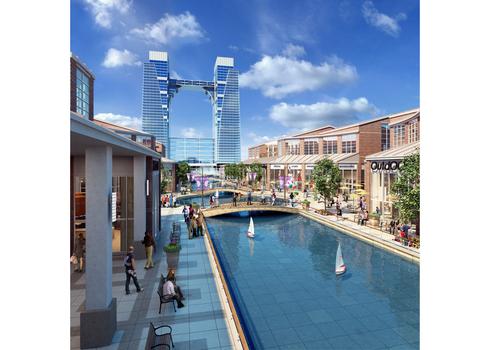 of