Paterson: I'm Running for Governor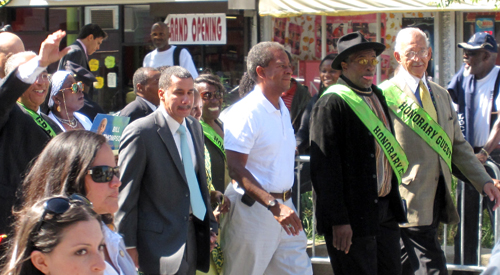 Governor Paterson says he is staying in the 2010 governor's race, despite reports of rising pressure from Democrats for him to drop out. Paterson is reportedly facing pressure from Washington and within New York to forego a run, out of concern for how his low poll numbers might hurt the rest of the 2010 Democratic ticket.

When asked if he has heard from anyone in his party advising him not to run, the governor wasn't talking.
' I have said time and time again, that I am running for governor next year. I am not going to discuss confidential conversations.'
According to the reports, democratic officials are worried Paterson won't be able to hold onto the governor's seat next year, or provide support for other Democrats running for election. One person who pushed back against the reports was Paterson's ally, Congressman Charles Rangel. He ridiculed the story as a mere rumor, perpetuated by the media and anonymous sources.
'But I do believe it's the story because the reporter said it was true. I asked another reporter, 'What evidence does she have?' and she said it came from a reliable White House source. Wow!''
Both politicians made their remarks at the African-American Day Parade in New York Sunday.