Paterson Endorses Thompson for Mayor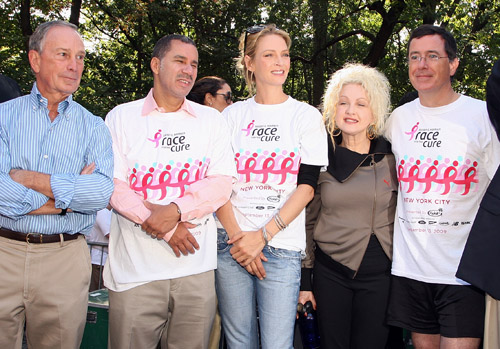 Governor Paterson is endorsing city comptroller Bill Thompson in the New York mayor's race. He says Thompson has the guts and ability to lead the city in difficult times, but he also says he's motivated along party lines.
'It will be of major significance that President Barack Obama receive a boost that will arise from an impressive Democratic victory right here, in New York City.'
The governor refused to criticize Mayor Bloomberg, and said they're still in good terms.
Bloomberg picked up endorsements today from the advocacy group Planned Parenthood and Congresswoman Nita Lowey who praised the mayor's track record on women's issues.
'When you have a long time friend like Mike Bloomberg, who shares our values, who's been standing up and fighting for all the concerns that I care passionately about, we need another term of Mike Bloomberg.'
The mayor wouldn't speak to Paterson's endorsement of his opponent, and says he'll take no public opinion on the governor's re-election bid next year.