That's the sound of 271 poncho clad and shower capped pie throwers. Standing outside the studios of Regis and Kelly they hurled 1500 cream pies hoping to make it into the Guinness Book of World Records. Stuart Klaxton officiated and says mass participation records are a challenge, so there are rules.
"The pies had to be a minimum of 6.5 inches in diameter, the pies have to be thrown for at least one minute."
After one minute, they broke the old pie throwing record by 18.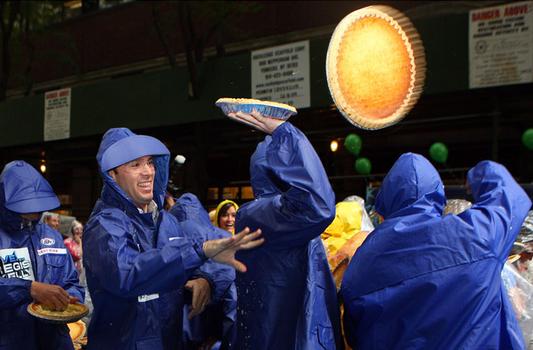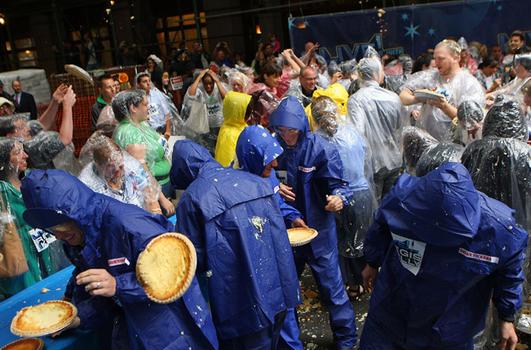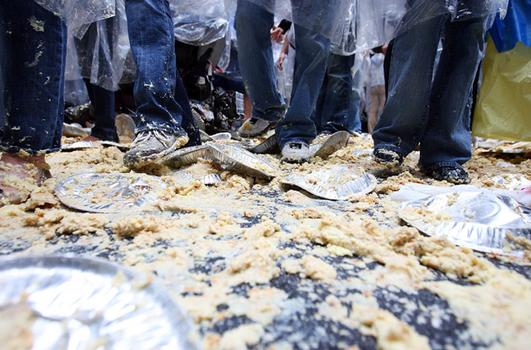 of