"Are you ready for a run off?!"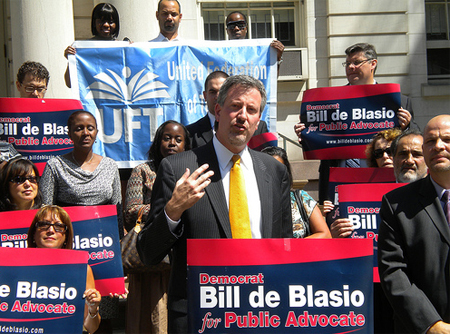 The race for the city's public advocate isn't over yet. None of the candidates managed to win the necessary 40-percent to avoid a runoff.
'Are you ready for a run off?!'
Top vote-getter Brooklyn Councilman Bill de Blasio edged ahead of Mark Green with 33-percent of the vote. De Blasio says Green's just not right for the job.
'He's served this city in the past and I honor his service. But the fact is Mark has not been involved in the last eight years. And I don't think he's in touch with the problems that we face today.'
Green finished a close second with 31-percent of the vote. He says he's ready to keep going.
'In a contest between a lifelong consumer advocate and a lifelong political insider. I can't wait.'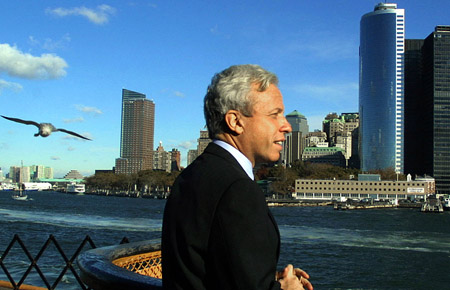 DeBlasio has challenged Green to 10 debates in all five boroughs before the September 29th runoff. Green has not yet accepted or refused.
'I propose 10 debates in 10 days, two in each borough, let's present the issues to the people and let's let the people decide.'
Green says New Yorkers will have a clear choice between two distinctly different candidates, asking 'Who do voters best trust, to make sure city services are getting to those who need them the most in this great recession?'
'Give me two weeks together and we'll start putting back again the 'new' in New York with ideas that will help in every public sector and service.'
Third public advocate candidate Eric Gioia finish with 18 percent of the vote