A Night of Upsets and New Faces in City Council Primary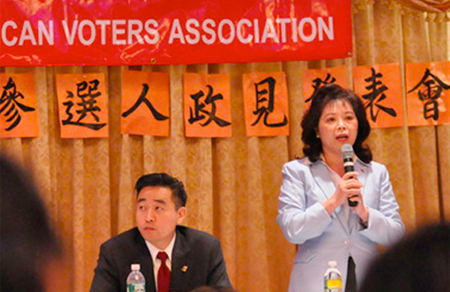 Bob Hennelly on the Council races: Three Asian-American candidates won in last night's Democratic Primary.

Filling John Liu's seat in Flushing, Queens, is Yen Chou where she pulled ahead in a crowded field winning with almost 25 percent of the vote. Kevin Kim won another Queens seat -- this one vacated by Tony Avella who ran for mayor. And longtime Chinatown activist Margaret Chin beat lower Manhattan's incumbent Alan Gerson.

Helen Sears lost to gay activist and teacher Daniel Dromm in and around Jackson Heights, and Jumaane Williams beat Kendall Stewart in central Brooklyn. Maria Baez lost to Fernando Cabrera in the Bronx.

On Staten Island, newcomer Deborah Rose won the seat from Kenneth Mitchell.

In a couple of hotly contested open seats: Ydanis Rodriguez won handily in District 10, a predominantly Latino district in Upper Manhattan. And Brad Lander won in brownstone Brooklyn's District 39, filling David Yassky's seat.